Discover the ZircoDATA Way
As a leader in the Australian records and information management industry, ZircoDATA is committed to providing service excellence to our customers and valuing our talented teams.
We provide our team members with endless growth opportunities, whether it's new roles or challenging and interesting projects, we always encourage opportunities to learn. Fostering a culture that is inclusive and diverse, and being an Equal Opportunity employer, the ZircoFAMILY knows how to work hard and play hard.
ZircoDATA strongly believes that our people give purpose to our business model and help us achieve our goals. We're committed to ensuring our team members enjoy a safe, inclusive and happy workplace environment with all the tools required, to help each individual and team perform at their best and deliver outstanding results. We are always looking for talent that are driven to work in an environment that allows you to innovate, create and drive positive change.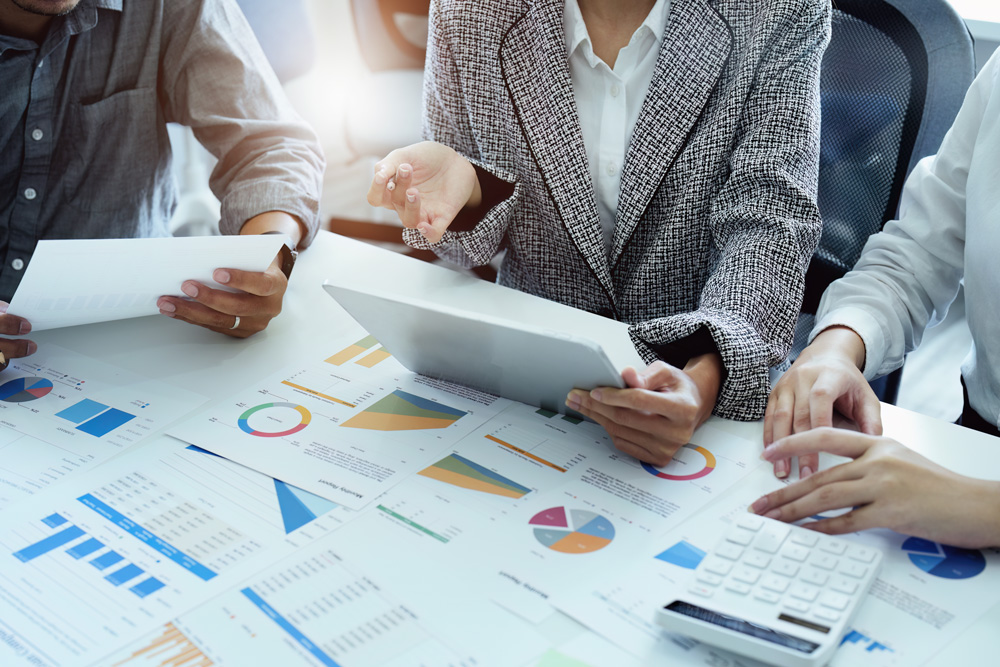 Locations
Convenient locations both urban and city based across Australia, with easy to access public transport, local eateries and coffee shops with free parking available at most sites.
Team Events
Strong teams are built with strong bonds. We enjoy team lunches, sweet treats (just because), sales events and team building activities. All our sites enjoy end of year Christmas parties too.
Benefits
We care about our employees so we have great banking benefits, technology discounts and even car leasing. Did we mention birthday leave?
Work Hard, Play Hard
We always work hard and give our best. But we also know how to play hard too. Join us for a round of table tennis at lunch times or when you need a few minutes away from your computer screen. Our Team Members enjoy socialising after work hours too with soirees and after work drinks.
Rewards & Recognition
At ZircoDATA we reward our Team Members for hard work and recognise achievements. We have quarterly ZircoHERO awards and spot prizes to give kudos to our talented team.
Continued Growth
Our internal learning platform ZircoLEARN helps set you up for success, and we place a huge emphasis on continual learning and growth. We love seeing our people grow within the business and embrace new challenges.
Want to Join the Team?
We are currently hiring for the below positions.
Account Manager
This role is the ultimate account owner, with full accountability for the success of the customer relationship on behalf of ZircoData. You will focus on successfully managing a defined portfolio of customer accounts with the aim of:
Developing, sustaining and influencing customer relationships in order to achieve customer satisfaction and retention.
Ensuring customers are satisfied with the services provided by ZircoDATA and defending the customer base from competitor activity.
Active participation in and knowledge of your accounts in order to grow revenue across our portfolio of products within designated customers.
Email us at recruitment@zircodata.com.au to find out more.
Customer Service Specialists - QLD
We are searching for two driven and experienced Drivers that will assist in delivering our strategic objectives. Located in Richlands Queensland ZircoDATA stretches their business across Queensland collecting & delivering sensitive freight to a number of clients and sites around their relevant territories.
Visit: https://www.seek.com.au/job/71419237 or email us at recruitment@zircodata.com.au to find out more.
Group Marketing Manager
The Group Marketing Manager at ZircoDATA is responsible for developing, planning, implementing, and executing the strategic marketing plan for the ZircoDATA group in order to generate more loyalty and leads, increase market penetration, win new customer accounts and retain and grow existing ones.
Email us at recruitment@zircodata.com.au to find out more.
Inside Sales Team Leader
Are you a dynamic and experienced Inside Sales leader looking for an exciting opportunity to make a significant impact? ZircoDATA is seeking a passionate and results-driven Inside Sales Team Leader to join our Sales Department and lead our inbound and outbound sales operations. As the Inside Sales Team Manager, you will play a pivotal role in driving operational and sales excellence, delivering exceptional customer service, and maximizing advertising revenue opportunities across our portfolio of RIM, Data and Destruction services.
Email us at recruitment@zircodata.com.au to find out more.
Team Leaders - QLD
We are looking for two driven and experienced Team Leaders that will deliver ZircoDATA's strategic objectives and be involved in all aspects of operations, though primarily in a Record Centre environment. You will be working in a fast-paced Record Centre located in Richlands QLD and be responsible for training and staff leadership whilst supporting record centre duties, and you will have demonstrated ability to engage a team and lead in achieving client service goals.
Visit https://www.seek.com.au/job/71462976
Email us at recruitment@zircodata.com.au to find out more.

Team Members - QLD/NSW
Working in a fast-paced Record Centre located in Richlands QLD and Campbelltown NSW. Carry out all tasks within a warehouse environment in a competent, safe and professional manner consistent with ZircoDATA policies and procedures as a representative of the company. Strong attention to detail and previous warehousing or logistics experience is essential. Must be physically fit as the role is labour intensive.
QLD https://www.seek.com.au/job/71419323
NSW email recruitment@zircodata.com.au
BDM Language Services
The role of the BDM – Language Services is to drive profitable revenue growth in emerging and established translation services. The role has a mixed focus and will achieve revenue establishment and growth by undertaking prospecting, working with marketing on lead generation and conversion activities to sell and promote translation solutions to new and existing customers, and to organise the effective implementation of closed sales with the business unit operations team, finance and customer success.
Email us at recruitment@zircodata.com.au to find out more.
Shredding Specialist - VIC/NSW
Working in a fast-paced Shred Plant, located in Rydalmere, NSW and West Footscray, VIC. The Shredding Specialist is responsible for securely processing the client material brought in every day and for ensuring all returned off-site client documentation is destroyed within agreed time frames. This role helps drive success by ensuring the trucks and equipment are ready for service each day.
VIC: https://www.seek.com.au/job/71254314
NSW: https://www.seek.com.au/job/71254502
Or, email us at recruitment@zircodata.com.au to find out more.
Record Centre Manager WA
As Record Centre Manager you are responsible for day-to-day operation of the Record Centre based in Welshpool, WA.  You have a hands-on role within the Record Centre accountable for leading service delivery to customer SLA, meeting standards and compliance and delivering operational excellence.  Further, you hold the important role of leading and motivating the field team to deliver performance through their productivity and continuous improvement.
Email us at recruitment@zircodata.com.au to find out more.
Customer Service Specialists Shred – SA, QLD, NSW & VIC
Transport Planner
Join our newly formed Group Transport Team as a Transport Planner, based in Bentleigh, Melbourne! Contribute to integrated transport solutions across business units, collaborating with site and customer teams to execute changes. Drive operational excellence through best practices, continuous improvement, and proactive problem-solving. Use your expertise in data analysis and Power BI reporting to optimise transport operations.
If you're ready to make a meaningful impact, apply now!
Visit Seek or email us at recruitment@zircodata.com.au to find out more.