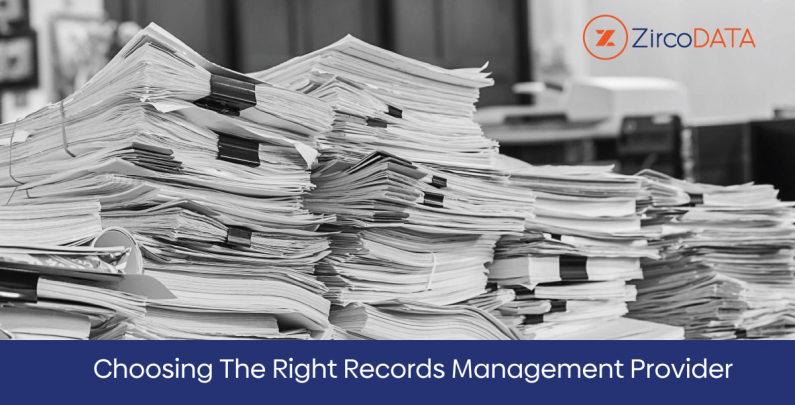 Choosing The Right Records Management Provider
Any reputable provider of records and information management ought to provide a reasonably priced option for organising and safeguarding your physical papers and media. Security and organisation are only the beginning of true information management. When selecting a records and information management service, don't forget about these advantages:
Track record and ownership
The track record and ownership of the organisation that stores and manages your information are good indicators of the quality of service you may expect from them. Look for a records and information management company with experience working with local firms. A privately held service is more likely to make investments in the most recent technological developments, ongoing facility upgrades, and top-notch personnel.
Prompt delivery
There will be instances when you need your media and files delivered immediately. Even your most urgent demands should be met by your records and information management supplier. Test the performance of retrieval and delivery services outside regular business hours, on weekends, and during holidays to make sure they can serve your emergency and rush needs. A Scan on Demand option is also provided by several records and information management companies, allowing for the fast conversion of stored files into digital photos and electronic transmission of those images.
A full range of support
Despite varied levels of quality, many records and information management services offer storage and management of your records and media. However, few suppliers provide a comprehensive range of services to meet your company's needs. The ideal records and information management supplier will include the following services and products in addition to securely preserving your information:
Active file storage
Carton storage
Document scanning
Slip packing
File indexing
Accurate meta data entry
The technology used to manage your information should not be disregarded. Barcoding should be integrated with records management software so that you can manage all of your information both onsite and offsite. Bar coding is crucial for tracking and identifying your file while it is being stored away. Find out whether there is one software system that tracks your hardcopy and digital retention inventories in your company file room and records centre equally well. Your file access, distribution, and retention lifecycle demands should be thoroughly assessed by the correct records and information management supplier, who should also be able to provide the best software solution.
Services for managing records and information are advantageous to your company on many levels. Use the advantages we've covered here to help you pick the best provider for your company.