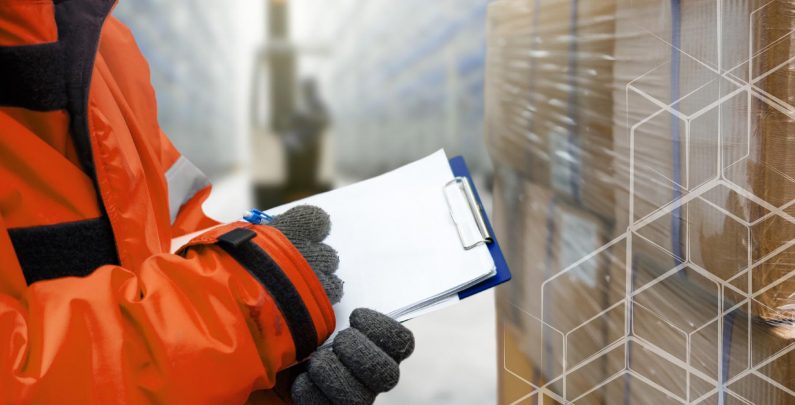 Managing Record Retention Schedules in 2023
Today's rapidly evolving digital workforce produces more information than ever before, frequently in formats that weren't even thought of ten years ago. However, many companies still rely on antiquated technology or approach their business data with a "save everything" mentality. In addition to wasting time and money, this puts businesses at risk of noncompliance, data loss, and/or security breaches. 
Organizations can benefit considerably from a properly defined retention schedule duration as stored information increases along with ever evolving changes to legislation. In addition to decreasing expenses and the amount of storage space required, improving security, and encouraging compliance, it will also free up your team to concentrate on strategic action rather than tiresome paperwork. 
The Essentials for Your Retention Plan
Files and records are kept accessible for as long as necessary to comply with industry, state, and national standards thanks to records management retention schedules. A record retention schedule also guarantees that outdated records are destroyed in a way that complies with applicable laws. 
There are several things to think about while assessing and creating (or modifying) your retention schedules. A thorough retention schedule ought to include the following: 
An official copy holder is the name of the office or business unit that is responsible for maintaining the relevant record(s). 
Records inventory: A records inventory provides a detailed account of all the records that your department or organisation produces, gathers, keeps, and manages. 
Disposal action: The disposal action describes what happens to records when the document lifecycle is complete. It will be necessary to shred or destroy a lot of documents. Other records, however, might need to be moved, examined later, or kept elsewhere indefinitely. 
Retention period: The least amount of time that a record or group of records must be held before being disposed of is known as the retention period. This time frame is frequently expressed in terms of months or years, but it may also be dependent on other occurrences, such as the termination of a contract or the conclusion of a project. 
Authority used to determine the retention period and disposal action: This authority could be an internal statutory authority, but it most frequently will be either the legislative or regulatory authority that applies to these publications. 
Disposal trigger event: Just as the name implies, this is the occasion that sets off the disposal action. Usually, this occurs when a document approaches the end of its retention period, however it may differ based on the type of record or whether it is being kept for auditing or litigation. 
The Factors to Consider When Scheduling Retention
Consider the following as you create, put into practice, and evaluate these components of your retention schedule: 
What defines a record?
Records are continually changing. Along with the usual physical paper forms of paper, cards, pictures, reports and media such as cassettes and CDs now email, cloud documents, and messaging platforms are now commonly used by businesses. Regardless of format, it's critical to consider how this data relates to a long-term records management retention plan and strategy. It is easier for records managers to review, prioritise, and categorise information into a retention schedule that covers all record kinds when businesses can see the sorts of records each department or team produces through the information audit process. 
Who creates records?
Documents are produced and used differently by various departments. To ensure the retention schedule meets each department's specific requirements, it is essential to consider how each group produces, utilises, and maintains its documents while creating a complete document management program. Consider establishing an information governance board with members from throughout the organisation. In order to establish the appropriate retention times and storage practices for each document group, they can assist in identifying the sorts of documents that are produced as well as how frequently and for how long they must be saved. 
What is the document or data lifecycle?
Depending on a record's operational and legal value, its lifecycle will change. Internal policies may also have an impact on the length of the retention period, which is often determined by national and state regulations. Retention schedules ought to be made for groupings of records rather than individual documents. A classification system enables businesses to group documents with like or related documents—those with similar retention requirements—so they can be filed, used, and assessed collectively. 
Organizations may automate retention schedules, capture documents as they are created, place them in the appropriate retention group, and track their progress over their lifespan with a document management solution. 
How can we guarantee record access and preservation for the long term?
Complete, safe, and readily available business documentation are essential. Organisations should have quick, safe, centralised access to all of their information through a document management solution. The software you select should be compliant and scalable to accommodate your company's expanding needs. Offsite storage facilities offer a secure, climate-controlled environment to protect your information while freeing up valuable office space for papers that must be kept in physical form. Choose a company who provides scan-on-demand services for papers kept offsite so you may access them whenever and wherever you are. 
What kind of staff training is required to guarantee that the team adheres to the new rules, regulations, and retention schedule?
In order for a retention schedule to be successful, team members from across the organisation must agree. Employees will be informed of the most recent policies, procedures, and threats thanks to thorough training and continual education in RIM best practices. By giving your employees cutting-edge tools and technologies that automate and streamline records preservation, you can make things simple for them. Inform staff members frequently and comprehensively about changes to your retention policy so that they are aware of their responsibility for data protection. 
Do you need to revise your retention schedule?
Organizations may better manage their information, reduce risks, and transform their operations with the assistance of ZircoDATA's extensive portfolio of information governance services. Learn more about our options for managing documents.