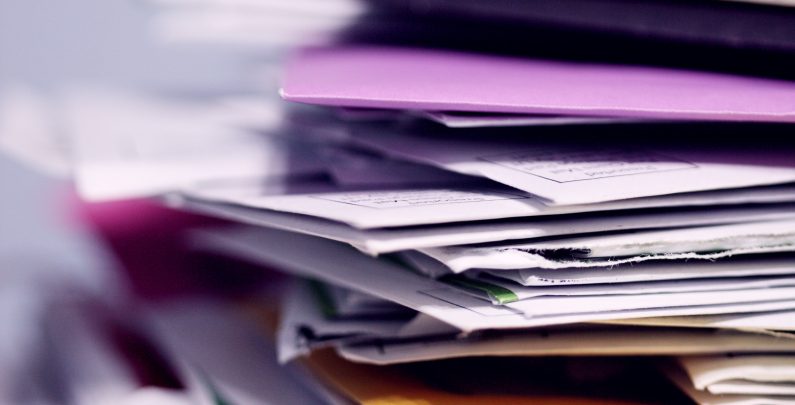 Document scanning shortfalls to avoid
By saving space, combining data, and enhancing staff search and information retrieval processes, document scanning makes firms run more smoothly. As a result, production are up, costs are under control, and data is secure. 
However, if your business needs to convert thousands of documents, poor document scanning management could lead to resource waste and data exposure. Consider the following four points and take the necessary precautions to avoid them to avoid potential consequences. 
1. Not Considering the Effects of Your Labeling and Cataloging System
If your staff has a difficult time quickly and easily locating documents, it implies they are wasting time that could be spent on more crucial activities. The value of a digital document management system depends on how quickly stakeholders, decision-makers, and employees can locate crucial information. 
A disorganised system might negatively impact your company's operations, especially customer interactions. Bad data costs businesses an average of US$12.9 million annually, according to Gartner research. The possible effects on huge corporations magnify this average. 
More than just lost productivity and customers might result from failing to find important information. Your business could face additional costs and legal action if, for instance, it is embroiled in a legal case and is unable to retrieve requested papers. 
Planning carefully for how you will label and preserve your documents can save you a lot of time in the long run and avoid problems. Each company's labelling is distinct and based on its own requirements and standards. The most important label to take into account is the unique identifier, which can be a tax file number, account number, or any other identifier that makes it simple for employees and stakeholders to find crucial documents. Scanning software allows you to enter a variety of fields. 
2. Maintaining Your Records Locally Onsite
It may seem sensible to store documents in the same building where your firm operates, but unless your organisation is set up to handle the many security requirements, you're asking for trouble. An off-site storage partner for paper records can conserve space and safeguard original documents if your company is scanning and digitising records. 
Companies that specialise in records and information management have modern surveillance systems and advanced electronic data security measures to effectively prevent compromised data breaches. Specific storage vaults can be used to provide climate control to protect the papers' integrity and have fire suppression systems in case of natural disasters. 
By storing data offsite, your records information management partner should be able to retrieve your data on demand, swiftly, and securely, ensuring that your business is never inconvenienced or interrupted. 
3. In-House Scanning
When compared to scanning years' worth of documents internally, working with a document scanning company is more cost-effective, especially if you're utilising obsolete equipment. Take into account the fact that you would need to purchase expensive scanning equipment and maintain it on a regular basis. In-house scanning procedures also need you to hire or train staff on how to use the technology and how to organise and store scanned documents, taking time away from other, more productive tasks. 
Human error also enters the equation if documents are manually entered without the assistance of modern scanning tools or a document scanning partner. Mistakes can lead to lost or incorrectly labelled papers, and unprotected data can put your business at risk for security breaches. 
If you perform all of your scanning and storing in one location, you are wasting valuable space that could be put to better use. 
4. Not properly selecting your provider of document scanning
There are various types of document scanning service providers. Your chosen company should work with you as a partner and mentor during the whole lifecycle of your scanning requirements. They should provide a wide range of services, such as security, storage, retention, and destruction schedules, and help uphold governing compliance. 
Setting Up for Success with Document Scanning
Your company can become more productive and gain a competitive edge by scanning documents. Any firm may find scanning a huge volume of data can be intimidating, especially if it lacks the necessary expertise or resources. 
Take the time to plan and comprehend the many issues involved before starting your digital transformation journey. By avoiding these frequent document scanning errors, you can improve the chances of your company's success.