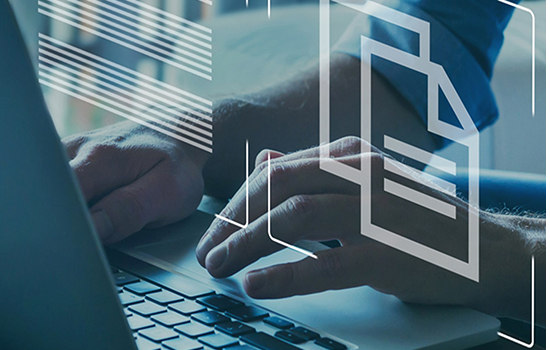 What is Information Governance, and Why Does it Matter?
Governance of information resources is a process that manages information resources. Organisations need to ensure that their information assets are protected, used efficiently, and used effectively. Also, it prevents unauthorised access to physical records, data and systems in terms of data security.
A successful business strategy relies heavily on information governance. Organisations can develop a strategy to meet their business objectives and adhere to regulatory requirements by minimising the risks associated with information.
Generally, it can be categorised as data governance, information policy management, and IT governance. In data governance, all aspects of creating and utilising data are handled within an organisation.
All aspects of sharing physical records and data with external organisations or individuals are handled as part of information policy management. In an organisation, IT Governance includes all aspects of information technology systems, including hardware, software, networks, etc.
Why is information governance important in organisations?
Organisations need information governance to ensure that their data is secure and healthy. In addition, it assists them in dealing with any potential data threats or risks.
An organisation can benefit greatly from implementing effective information governance. Data quality, regulatory compliance, and sensitive data protection can all be improved with IG.
Further, it can enhance communication and collaboration within and between different departments within an organisation.
Among the most common benefits of information governance are the following:
1. Improved decision-making
It is easier for decision-makers to make informed decisions with quick and easy access to accurate and current information.
Among the top information governance benefits is the ability to give higher management the ability to make informed decisions to drive more organisational success.
2. Reduced risk
The benefits of IG can help organisations protect themselves from data breaches, fines, and lawsuits.
There are several ways in which it can help reduce risks:
IG needs to ensure that up-to-date and accurate information is readily available so that incorrect and outdated information is not used to make uninformed decisions.
Information Governance can help prevent mishandling and misuse of information by establishing clearly defined policies and procedures.
Internal audits can reduce the risk of unauthorised access to and disclosure of information by ensuring it is properly protected.
3. Improved compliance
Compliance requirements can be met, and costly penalties can be avoided with information governance.
Accurate, complete, and accessible information can improve compliance. It can be accomplished by identifying and tracking compliance risks and developing and implementing policies and procedures to mitigate them.
A compliance management system can also assist organisations in monitoring and reporting compliance activities and investigating and resolving compliance problems.
4. Enhanced security
Safeguarding data from internal and external threats is one of the top benefits of information governance.
An organisation's information governance consists of processes, policies, and technologies. Security threats can be mitigated when it is effective.
In addition to managing access to information, tracking and monitoring information usage, and ensuring the accuracy of the information, organisations can use IG to maintain accurate and up-to-date information. Organisations can prevent unauthorised individuals from accessing sensitive information this way.
Organisations can also identify and respond more quickly to security threats with it.
5. Improved efficiency
Organisations can save time and resources by streamlining data management processes.
Your customers are more likely to be satisfied with your organisation when they can easily find the information they need.
Managing information effectively can improve operational efficiency, reduce costs, and increase shareholder value.
What is the difference between information governance and data governance?
Information governance and data governance are often considered synonymous.
Information governance aims to maximise the business value of data assets. Information Governance (IG) is "the activities and technologies organisations use to optimise their information value while minimising risks and costs."
Meanwhile, data governance refers to ensuring that information is accurate and reliable within a business unit. Managing data availability, integrity, usability, and security is part of a data governance program.
IG encompasses a broader scope than data governance. The purpose of this system is to meet the requirements of compliance and business needs concerning the use and retention of data. Corporate governance includes IG as a strategic discipline.
Combining data and information governance can lead to more effective information management practices.
Some examples of laws and regulations related to information governance include the following:
Just like HIPAA, GDPR & EULA, Personal information about individuals in Australia has some laws and regulations related to information governance too. They are protected by the Privacy Act 1988 (Privacy Act). Let's take a look at them:
In general, the following laws are followed:
Do not call register Act 2006 (Cth) (DNR Act)
Spam Act 2003 (Cth) (Spam Act)
Anti-money laundering and counter-terrorism financing Act 2006 (Cth)
While the above laws apply uniformly across Australia, some laws are imposed by individual states and territories.
The following are some of the main laws responsible for data protection:
The Office of the Australian Information Commissioner (OAIC)
The Australian Communications and Media Authority (ACMA)
The Australian Competition and Consumer Commission (ACCC)
Telecommunications (Interception and Access) Act 1979 (Cth)
The Australian Transaction Reports and Analysis Centre (AUSTRAC)
Conclusion: Reduce risks, control costs, and comply with regulations with ZircoData
Data stores are growing, and regulatory oversight is increasing, which makes information governance a major benefit. In addition to reducing cyber risks, ensuring data availability, and meeting regulatory requirements, implementing an IG strategy will vastly benefit your organisation. Acting now can protect your organisation from breaches, and audit failures .
Thousands of laws and regulations impact business records management systems, which include paper and digital records stored in physical or digital repositories, either on-premises, off-premises, or in the cloud.
Leverage every benefit of the Virgo Software built with information governance principles for your organisation with ZircoData! With up to 200 updates made per day, it automatically updates your records retention policies.