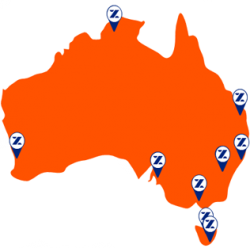 ZircoDATA Expands in Tasmania and Victoria
ZircoDATA, a leading Australian information management company has successfully completed their sixth acquisition with the Records & Information Management (RIM) division of National Storage in Montrose, Tasmania and North Melbourne, Vic joining ZircoDATA on 14 January 2019.
These acquisitions further reinforce ZircoDATA as one of the leading information management companies across Australia and ZircoDATA remains dedicated to ensuring the exceptional standards built by these two businesses are maintained.
"It is important for us, as a business, to continue to strengthen our standing in the market and so it is vital to be able to secure such exciting opportunities. This is a fantastic start to the year for our team and we'll continue to look for other ways to further enhance ZircoDATA's reputation as a leader in information management." Nick Kwan, Chief Financial Officer, ZircoDATA.
For more information on this acquisition or any of our Information Management services, contact us via services@zircodata.com.au or you can call us on 13 ZIRCO.