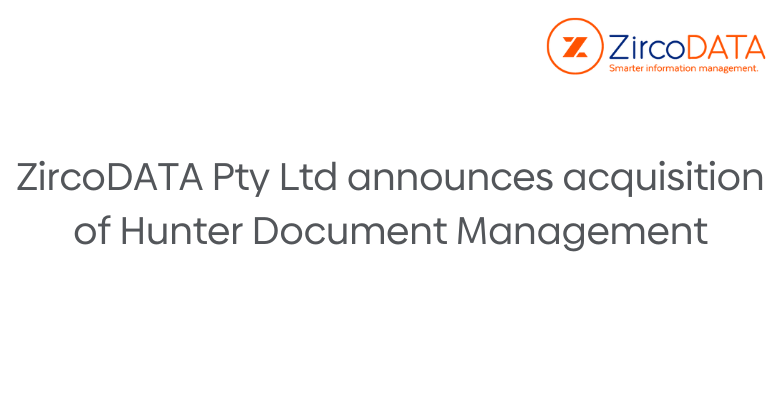 ZircoDATA announces acquisition of Hunter Document Management
MELBOURNE, Australia, Dec. 2, 2022 – ZircoDATA, a privately owned records and information management (RIM) company, providing services throughout Australia, has announced their 9th acquisition to date.  
ZircoDATA has acquired Newcastle based records company, Hunter Document Management located within the Hunter region of New South Wales, Australia. With this strategic acquisition, ZircoDATA welcomes a new set of customers to its family, and Hunter Document customers will now benefit from ZircoDATA's extensive service portfolio of records management services along with access to class leading ZircoBRIDGE customer portal and an expanding portfolio of digital and information governance products.  
According to ZircoDATA CEO Jacqueline Leeds, the acquisition continues a key part of ZircoDATA's strategy, with an expanded footprint in New South Wales giving Hunter Document Management customers the benefit of records and information management from one of Australia's industry leaders.   
The Hunter Document Management brand will be integrated in ZircoDATA over the coming months and records will be transferred to ZircoDATA's state of the art facility in Newcastle.  
About ZircoDATA 
Serving customers for over 25+ years, ZircoDATA is one of the largest professional record and information management companies in Australia. Helping companies to manage, control and transform their vital business information through a suite of records and document management services and solutions. Headquartered in Melbourne with over 18 locations across the continent, ZircoDATA employs over 300 team members and offers its services to over 3,000 clients across several industries including financial, legal, healthcare, government, and educational sectors. Read more: www.zircodata.com.au  
Media Contact: