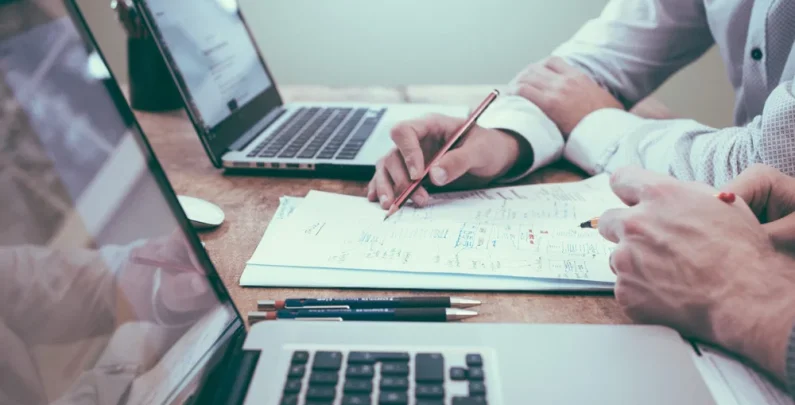 Managing information beyond governance
Rules are everywhere in our society, and information management programs are no exception. Although having rules is important, they are useless without acceptance. You effectively have none if you can't make sure users are adhering to governance guidelines. 
Making Plans to Ensure Compliance with Information Management
Assume for the moment that you have a comprehensive set of governance papers, including a record retention schedule, which serves as your information management "rules." You have documents that outline general policy stances, offer guidance on roles and responsibility, and even provide direction and establish criteria for how to carry out program needs. The organisation must now put those regulations into practice. 
Information management involves a lot of interconnected moving elements that affect all sectors of your organisation, we are not saying it's rocket science. Additionally, for a complete program to be implemented successfully, the entire organisation must be aware of it and the Information Management team must prepare ahead. 
The trick is to plan! The master plan (or strategic plan) for your program should specify exactly how it will be implemented and how it will appear. When creating your program and strategy, there are a few important things to keep in mind. 
Get Your Stakeholders Up to Speed
Make sure your leaders (the C-suite) are on board first and foremost by preparing them with a compelling Information Management 101 presentation (powerful doesn't always equate to lengthy). Show them the fundamental needs (cover procedures like creation, storage, retention, and disposition) after educating them on the "why" an information management program is necessary (address concerns like risk minimisation, regulatory compliance, and defensibility). Be realistic with them, accept that all personnel will need to invest some time in this (especially for training), and at the same time reassure them that your strategy and their assistance will help to limit operational interruptions. 
Change management is the second-most crucial factor to take into account. You will have an influence on how individuals deal with documents and information on a daily basis. It's crucial to inform personnel at all levels about this impact. In addition to training the personnel, you also need to inform them of the need of integrating Information Management practices. Understand the information that each audience will want to learn before you present the program. Remember that many individuals are afraid of change, so design your communications to highlight the changes that are coming and show how any obstacles will be surmounted. Keep things basic while simultaneously being innovative. 
As was already discussed, training will be crucial to your implementation. This is the second crucial element in implementing an information management program after change management. For online training, keep the sessions brief (3 to 5 minutes, if you can) and divide them into parts that are consistent with how your program is being implemented. Include both technical 'how to' courses and compliance sessions so that staff members may declare they have read the policy (through the online session) and that they will abide by the rules. As much as feasible, provide live, interactive webinars or in-person training sessions. There is nothing quite like being able to ask a real person questions and receive immediate feedback during a learning session. Make it enjoyable without hesitation. 
Activate Effectively
You've gained support, created and carried out a successful communication strategy, and given some fantastic training. The program requirements will now be implemented (in stages). Always keep individuals affected in the loop with the actions being taken and provide them unlimited access to ask questions and receive the technical support they require. Additionally, it's critical to follow up, organise wrap-up meetings, and get feedback on how the implementation went and the kind of assistance the employees would need moving forwards. 
Finally, complete the circle with the C-suite and share your implementation follow-up learning. Inform them of the effects of the learning on the long-term programme support services and the next phase rollout plans. To show your dedication to programme and organisation improvement, give personnel follow-up training and carry out departmental compliance reviews.