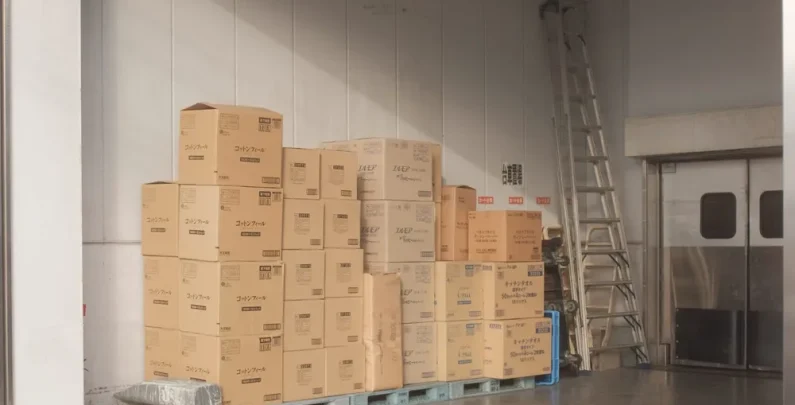 Why NOT to use Self Storage for Record Storage
Keeping private documents in a self-storage facility is a recipe for disaster. Too many unpredictable circumstances compromise customer privacy while affecting corporate effectiveness. The following are compelling reasons to remove your documents from self-storage: 
Information Protection
A significant issue with self-storage is not knowing your neighbour. The tenant of the apartment next to yours may be keeping dangerous and flammable materials there, or they might be a thief out to steal your papers. Unfortunately, these types of thefts are very common in self-storage facilities. 
Thankfully, you can choose. The level of protection provided by a premier business records centre is unmatched. These buildings were created specifically to store paper documents; no hazardous or flammable materials are permitted inside. Access to the facility is restricted to records management specialists who have undergone screening and background checks. The bad guys are kept out with a three-point security system, a human trap entry system, and internal and exterior surveillance. 
More Effective Disaster Protection
Self-storage facilities fall short when it comes to catastrophe protection, failing to preserve your company's data against theft, fire, water, and other hazards as well as from unauthorised access. The majority of buildings lack the structural strength to endure severe weather, and corrugated roll-up doors allow moisture to enter, which encourages the growth of mould and poses a serious risk to paper records. 
A records centre must adhere to rigid architectural and fire safety regulations to provide better catastrophe protection. The structure of the building is built to endure severe weather. The unending rows of documents are protected from fire and smoke by sophisticated fire suppression equipment. Even difficult-to-reach regions are protected by the quick fire suppression provided by in-rack sprinklers in document storage facilities. In order to prevent water damage, media vaults use a dry fire suppression system that removes the oxygen from the space. 
Management of Turnkey Retention
For the sake of protecting your privacy and complying with the law, you must know how long to preserve your records and when to destroy them. Unfortunately, maintaining and deleting papers in a self-storage facility is entirely your responsibility. A complete retention management solution is provided by commercial records storage. Barcode technology is used to monitor your documents, and the meta data is uploaded into an online database where you may see, sort, and edit retention and disposal schedules as necessary. When a record's lifetime is about to end, you will be aware of it and have the choice to have it professionally destroyed. 
Cost Reductions
Off-site record storage is more affordable than on-site storage. With self-storage you are always paying for space that isn't being used. In a records centre, you only pay for the boxes you use; there is no charge for unused space. Additionally, your papers are kept in a high-bay facility with maximised storage density, which reduces your expenses. 
Enhanced Convenience and Efficiency
Consider self-storage to be practical? Reconsider your position. You have to stop what you're doing, drive to your storage unit, and search among piles of boxes every time a file is needed. Consider the risks this might provide, as well as the worker's compensation liabilities, in the event that a box should fall on someone, a back injury occurs, or even a car accident occurs while travelling to or from the unit. If you had the option to order that file online and have it delivered by hand or provided electronically, what would you do? With a  records management service, you get just that. 
Fortunately, removing your papers from self-storage is simple. You will be guided through each step of the process when ZircoDATA picks up the boxes from your storage facility and transports them to one of our record centres. 
Access offers a complete answer to all of your records management requirements. Please call us at 13 ZIRCO (13 94 72) for further details.