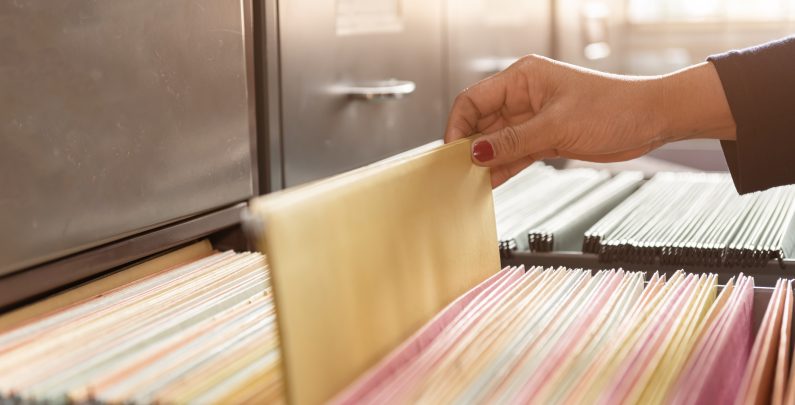 Migrating from paper to digital processes
The industry has claimed that "paper is dead" for over 20 years. We kept hoping that the shift to digital processes would occur, but sadly, the ship has not yet left the dock.
We can all agree that despite substantial advances in the industry towards reducing paper use, paper is still very much alive. Having said that, it is now essential for businesses to digitally alter their business operations to thrive in today's tech-driven, mobile, and hybrid work environments. Additionally, it should go without saying that manual, paper-based processes are labor-intensive, prone to error, and inefficient.
Why converting to digital from paper remains the objective
Paper is a barrier to success for businesses trying to boost productivity and the speed at which information is accessed by staff, clients, and partners in today's remote and hybrid work environment. Going paperless is now simpler and more economical than it was in the past thanks to the rise of documents that were created digitally, organisations that only operate online, like Google, and technological developments. Still, a paperless project might become overwhelming despite these benefits. We have found that the effectiveness of a paperless project can be impacted by starting with the "less paper" approach and keeping it out of your offices.
Digitalize the process by turning paper files into digital ones
Most businesses are attempting to transition from paper to digital because of increased process productivity, the requirement to easily identify and share information, and the demand for anytime, everywhere access to documents. In order to cut costs and decrease employee involvement in transactional, repetitive processes, firms continue to incorporate going paperless into their digital transformation strategy.
As paper documents enter a process, convert them to electronic files so that they can be handled by digital processes created to benefit from the rise in digital-born documents. At every stage of a document's lifetime, businesses of all sizes are introducing solutions with capabilities and features that do away with paper. At every stage of a document's lifecycle, businesses of all sizes are introducing solutions with tools and features that do away with the need for paper.
Here are some specifications for a system that will do away with paper and automate procedures:
Effortlessly absorb paper and digital documents at their point of entry, as well as through scanning, emailing, and system integration. Using document management, digital conversion, and AI/machine learning technology solutions, the necessary information from documents should now be extracted.
Automate paper-to-digital conversion procedures, including distribution, forwarding, approval, tracking, and filing of documents. Routing data collected from documents to business apps should be a part of smart workflows. Document printing and copying can be avoided using digital file rooms, anytime access on any device, and sharing via links to documents. You have an obsolete solution if downloading or printing is necessary to share a document internally or with third parties. It is also essential to govern security, access to particular documents, and document operations like printing and downloading.
Some physical papers don't need to be created at all thanks to electronic forms and digital signatures. You should be able to employ internal or external digital forms with your chosen solution. To avoid the need for printed signatures on documents, digital signatures are necessary.
Proactive notice of documents that are lost or have expired. Understanding what you lack is just as crucial as understanding what you do have.
Tracking audit history and automating retention schedules will ensure compliance.
Clear your offices of paper
The majority of businesses have always created and used paper records, but big on-site file rooms, storage containers and rows and rows of file cabinets are beginning to disappear from contemporary offices. The primary factors are the expense of office space and the requirement to employ office space for functions that support a business. When moving paper file storage out, we've observed a number of businesses move to new offices, consolidate floors of current offices, or renovate their space for a better value purpose. Infrequently accessed files and papers are transferred to offsite records storage, which is almost usually more affordable and secure.
The majority of records management companies have an online portal where customers may request records, but that is insufficient. Find dashboards that show which departments are seeking the most documents to be returned, which departments are sending the most records offsite, and when records are ready for destruction. If you're serious about cutting back on paper and keeping it out of your business, you need to be aware of these items.
View printed documents online
Use digital means if you need to view papers that are off-site or older, inactive materials. Most records management companies provide services for turning paper documents into digital files; this is commonly referred to as scan-on-demand or capture. But do they know how to properly digitise paper documents? You don't want documents to be scanned and sent to you by email. This strategy has security concerns in addition to taking up network storage capacity.
How to scan paper documents most effectively
Documents should be saved in a system intended for document management, preferably with the capabilities outlined earlier, whether they are scanned by your records management provider, a document imaging business, or your own personnel. When compared to physical access, digital access should be quicker and more affordable, and the paper shouldn't need to be digitised again. When implementing a scan-on-demand procedure, look for the following features:
When a document has been scanned and is ready, a real-time alert should be received.
Utilize current tools like network copiers or multi-purpose devices if you can.
It should be easy to route or upload to your document management solution.
Going digital will simplify information governance
Every business needs to have a retention program, and it needs to be followed. Staying on top of your retention calendar is one of the simplest ways to cut back on paper in your company. Documents should be destroyed if the time has come. You should transition to a paperless model with the aid of your information governance program. Consider changing paper papers to electronic files and getting rid of the paper documents as soon as feasible if regulatory authorities and auditors accept digital records.
Even if it might not be possible or practicable to run a business entirely without paper, efforts must be made to do so. Use these suggestions to cut down on paper use, save money, enhance workflow, and run a more effective company.