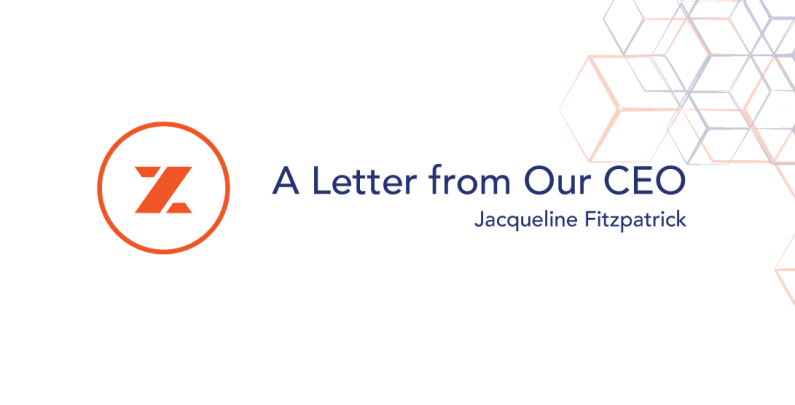 A Letter from Our CEO
I would like to take this opportunity to introduce myself to you. I'm Jacqueline Fitzpatrick, the recently appointed Chief Executive Officer (CEO) of ZircoDATA. I have had the pleasure of being on the Board of ZircoDATA since December 2019 and earlier this month, with delight, stepped into the CEO role.
The decision was a natural one for me as I saw the opportunity to evolve this great Company, to build on the services and solutions we offer, and be part of the next wave of growth as the market evolves around us in so many ways. I come to ZircoDATA with a strong focus on YOU, our Customers. How we service you, the value we bring and the relationships we have across our organisation is important to me. Together with our Leadership Team, I look to 'Raise the Bar' to bring even greater value to your business whilst developing our partnership and the way we engage in 2021.
I would also like to take this opportunity to reinforce ZircoDATA's commitment to our quality of service and the ongoing development of innovative products and services that will help you embrace your future requirements, deliver efficiencies, and overall, increase the value of your business.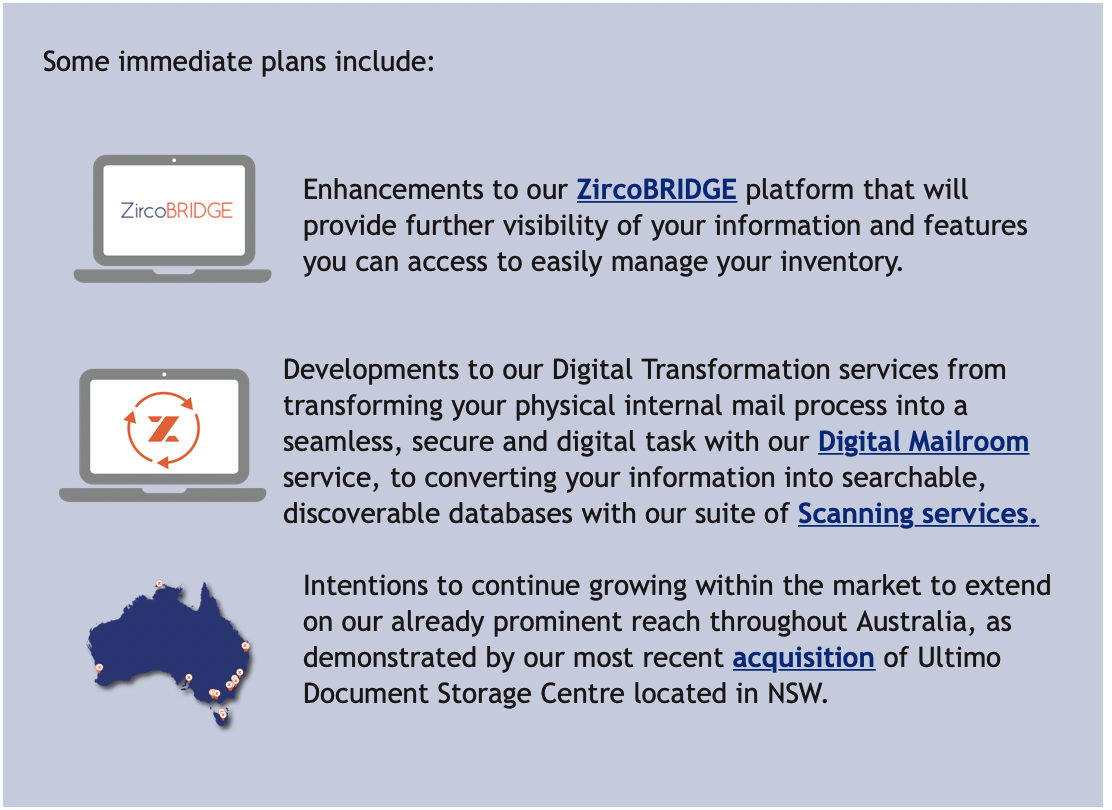 To assist with this vision, I am also delighted to welcome Tim Lyons who was appointed as ZircoDATA's Chief Revenue Officer (CRO). Leading our new business, customer management and customer success activities, his team will be an integral part of enhancing and expanding on our relationship with you. Tim very much looks forward to reaching out to you in the coming weeks and share our plans to support you even more in 2021.
I want to take this opportunity to thank you for entrusting us to securely manage your company's information and look forward to meeting you in the months ahead and building upon our partnership. 
Yours sincerely,
Jacqueline Fitzpatrick
Chief Executive Officer
ZircoDATA Pty Ltd
Additional Information
Announcing Latest Acquisition in NSW