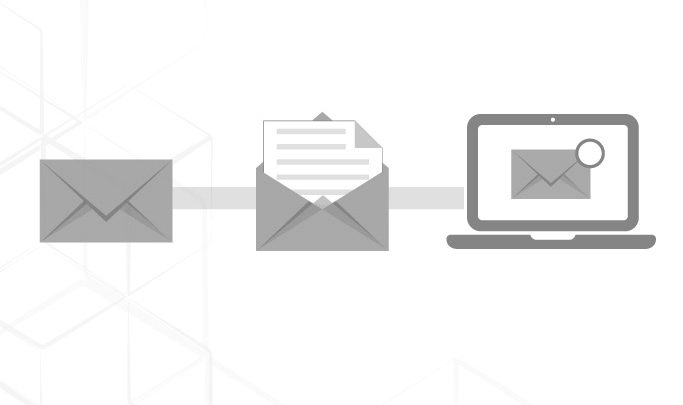 Why you should Consider a Digital Mailroom
With Covid-19 forcing us to rethink numerous processes, a Digital Mailroom could be the one solution that you will immediately feel the benefits from today, and down the line. As working from home for the time being is now the overwhelming norm for a lot of companies, the tasks that perhaps didn't gain much weight from the daily norm are now at the forefront of many businesses, as they are not as streamline as we are no longer onsite in our offices or buildings. Mail is the top contender for what may have been an invisible function but now commands some thought. With a Digital Mailroom service solution, you won't have to waste another valuable second thinking about it. Digital Mailrooms are the easiest way to put mail collection, sorting and receiving to the back of our busy minds once again. With ZircoDATA's solution, all you have to do is contact our Client Care team or your Account Manager. They will guide you through the simple steps and take care of the rest. From collecting to scanning, sorting to shredding, our solution takes the ease out of physical mail management with the benefits of a secure and quick delivery that ensures your company mail is sorted and received in a very timely manner. Benefits of a Digital Mailroom:
Reduce mail inefficiencies & gain visibility
Easily share mail between departments or team members
Track mail from reception to delivery
Enhance your customer service
Increase mail security by reducing mail exposure
Easily search for relevant information
Another step towards a paperless office
Have a mailroom onsite? Gain that space back & reuse it for valuable services
To learn more, review our
Client Success Story
 with a financial institution that struggled with their ongoing mail situation and how ZircoDATA successfully implemented a solution that reduced inefficiencies and increased visibility of processed records. Or visit our
Digital Mailroom solution page
or download our
Digital Mailroom Service Sheet
. Our friendly and professional Client Care team are always ready to answer your questions. Contact them via
services@zircodata.com.au
or 13 ZIRCO (13 94 72). Or contact your Account Manager directly.